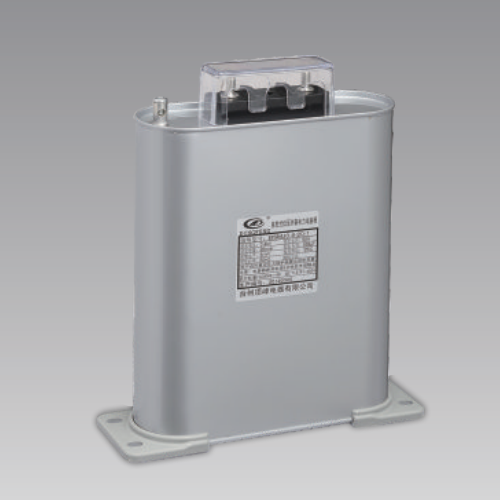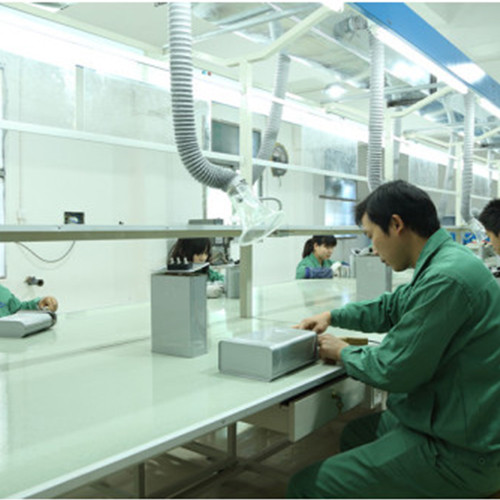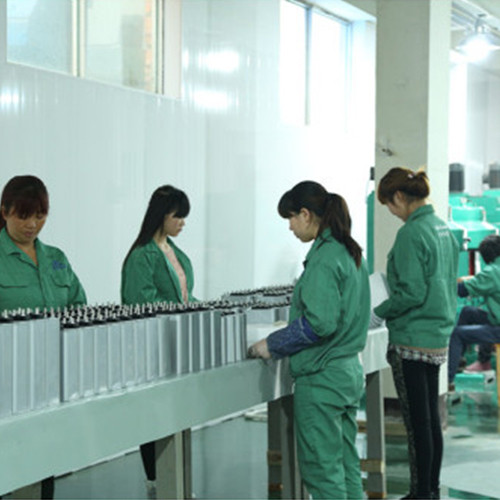 dingfeng capacitor supplier 3 phase 50 hz 440v automatical power capacitor with reactor
Item specifics
Type

Power Capacitor
Application

Power
Package Type

Surface Mount
Capacitance

5-60kvar
Rated Voltage

450V
Operating Temperature

-25~75℃
Color

Silver
Certificate

CCC
Feature

compensation
size:

270*120*200mm
Name

10kva power capacitor three phase line capacitors
Description
BSMJ SHUNT CAPACITOR OF SELF-HEALING MODEL AND IMPLICATION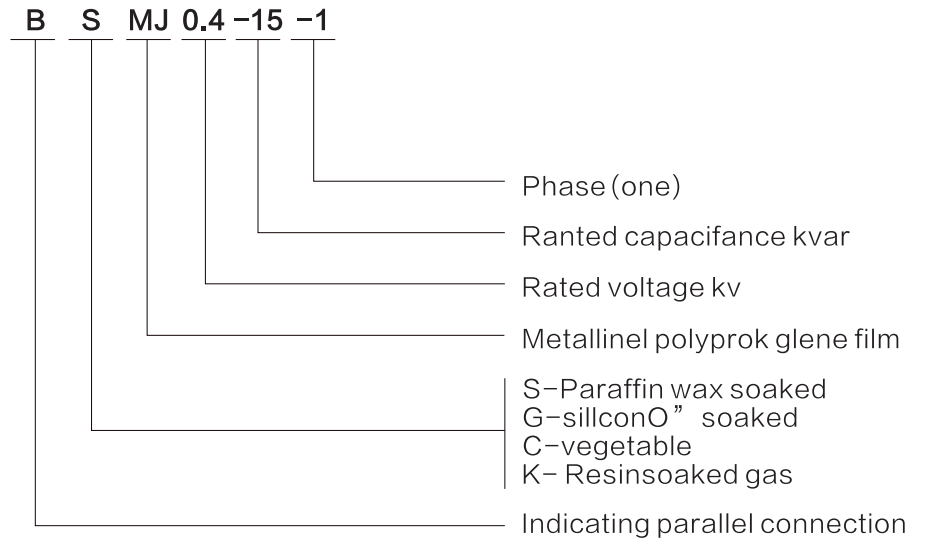 1. This kind of capacitors has applied the Zn-Al complex metalized film,which is the most advanced in our country at present;
2. It also adopts the advanced foreign production technology and techniques as well as the leading-edge equipment from Japan and Korea;
3. This kind of capacitor is produced according to the international GB/T12747-2004 and the international standard of IEC60831-1(1996).
4. Fasten terminals: 3 Fixing stud.
5. Cylindrical aluminum shell with base.
BSMJ SHUNT CAPACITOR OF SELF-HEALING FEATURES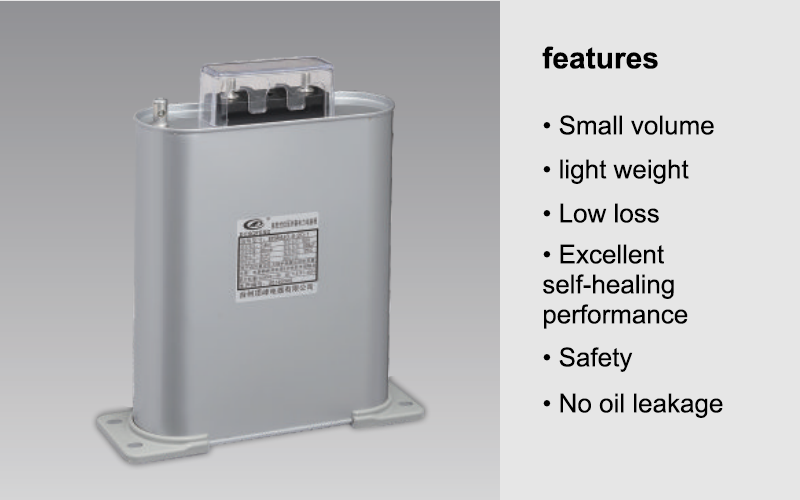 ▷1. Small volume, light weight: its volume and weight are only 1/4 or 1/5 of the previous products.
▷2. Low loss: the angle tangent value of the actual loss is lessthan 0.01%, which contributes to the low energy consumption for the capacitor it self, little heat and small temperature rise. Therefore, its service life is longer and the energy conservation effect is better.
▷3. Excellent self-healing performance: When a part of theissolation is punctured through due to the over voltage, the product is capable of quick self-healing, which makes it continue to work as usual, thus the reliability is greatly improved.
▷4. Safety: it is equipped with self--discharging resistant and safety devices inside. The inner self-discharging resistant can discharge the attached electric power with in the capacitor, so that the safety device can cut off the electricity supply in time once there is something wrong with the capacitor. Consequently, the malfunction is hindered from further development and the usage safety is ensured.
▷5. No oil leakage: the capacitor has applied advanced half-solid soak materials whose melting point is higher than 70
℃. this kind of material is environmentally friendly, which avoids pollution. Further more,the capacitor will not lose efficacy because of oil leakage either.
BSMJ SHUNT CAPACITOR OF SELF-HEALING FEATURES PRODUCT ANATOMY


BSMJ SHUNT CAPACITOR OF SELF-HEALING TECHNICAL PARAMETERS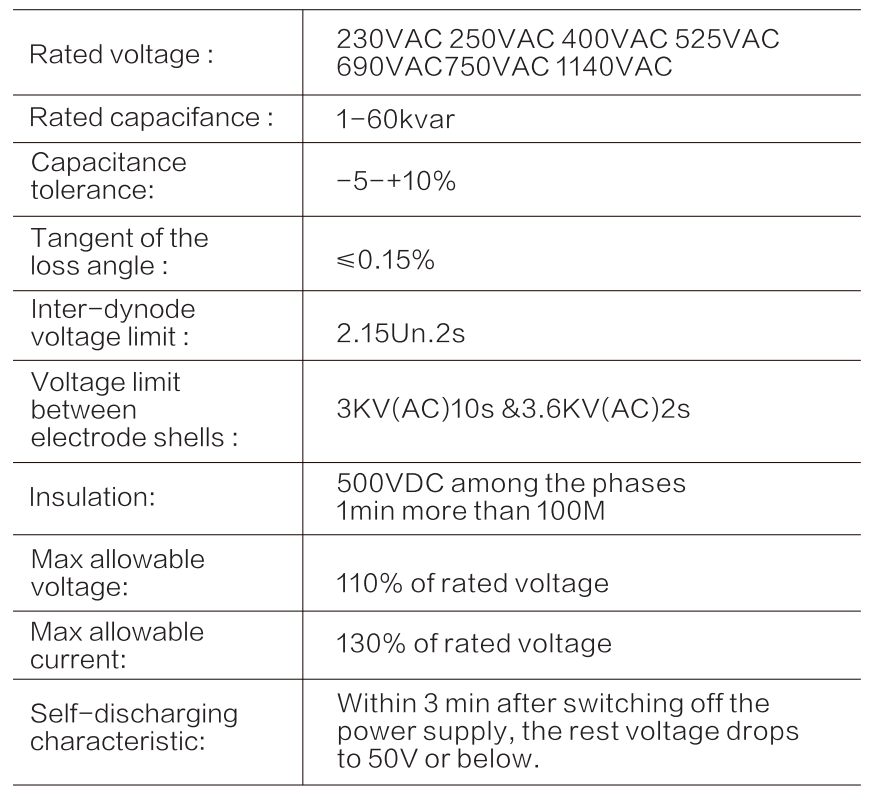 BSMJ SHUNT CAPACITOR OF SELF-HEALING SIZE LIST

| | | | | | |
| --- | --- | --- | --- | --- | --- |
| Type | Outline size | Installation dimension | Type | Outline size | Installation dimension |
| BSMJ0.4/0.45/0.525-2-1 | 167*57*130 | 185*40 | BSMJ0.4/0.45/0.525-16-1 | 167*57*180 | 185*40 |
| BSMJ0.4/0.45/0.525-3-1 | 167*57*130 | 185*40 | BSMJ0.4/0.45/0.525-18-1 | 167*57*180 | 185*40 |
| BSMJ0.4/0.45/0.525-4-1 | 167*57*130 | 185*40 | BSMJ0.4/0.45/0.525-20-1 | 167*57*210 | 185*40 |
| BSMJ0.4/0.45/0.525-5-1 | 167*57*130 | 185*40 | BSMJ0.4/0.45/0.525-25-1 | 167*85*210 | 200*60 |
| BSMJ0.4/0.45/0.525-6-1 | 167*57*130 | 185*40 | BSMJ0.4/0.45/0.525-30-1 | 167*85*210 | 200*60 |
| BSMJ0.4/0.45/0.525-8-1 | 167*57*130 | 185*40 | BSMJ0.4/0.45/0.525-35-1 | 167*85*250 | 200*60 |
| BSMJ0.4/0.45/0.525-10-1 | 167*57*130 | 185*40 | BSMJ0.4/0.45/0.525-40-1 | 167*85*250 | 200*60 |
| BSMJ0.4/0.45/0.525-12-1 | 167*57*180 | 185*40 | BSMJ0.4/0.45/0.525-50-1 | 167*85*290 | 200*60 |
| BSMJ0.4/0.45/0.525-14-1 | 167*57*180 | 185*40 | BSMJ0.4/0.45/0.525-60-1 | 270*120*200 | 300*78 |
| BSMJ0.4/0.45/0.525-15-1 | 167*57*180 | 185*40 | | | |