Dingfeng Capacitor----Customers from Iran Visiting Dingfeng Branch in Ningbo
Today, our customer from Iran visited Dingfeng branch in Ningbo, it is the first time for them to reach business relationship with us.Before visiting Dingfeng branch, they have visited Dingfeng headquarter, which was located in Wenling city, Taizhou. During these days' visit, they have been more familiar about our company, and be more confident about the quality of our products. Besides, by this chance they have relished some Chinese food we introduced, which impressed them so much. This time, they have purchased more than 20,000pieces of cbb60 ac motor capacitor, dingfeng really thanks for their appreciation and trust toward our products, and hopes to have further cooperation in the near future.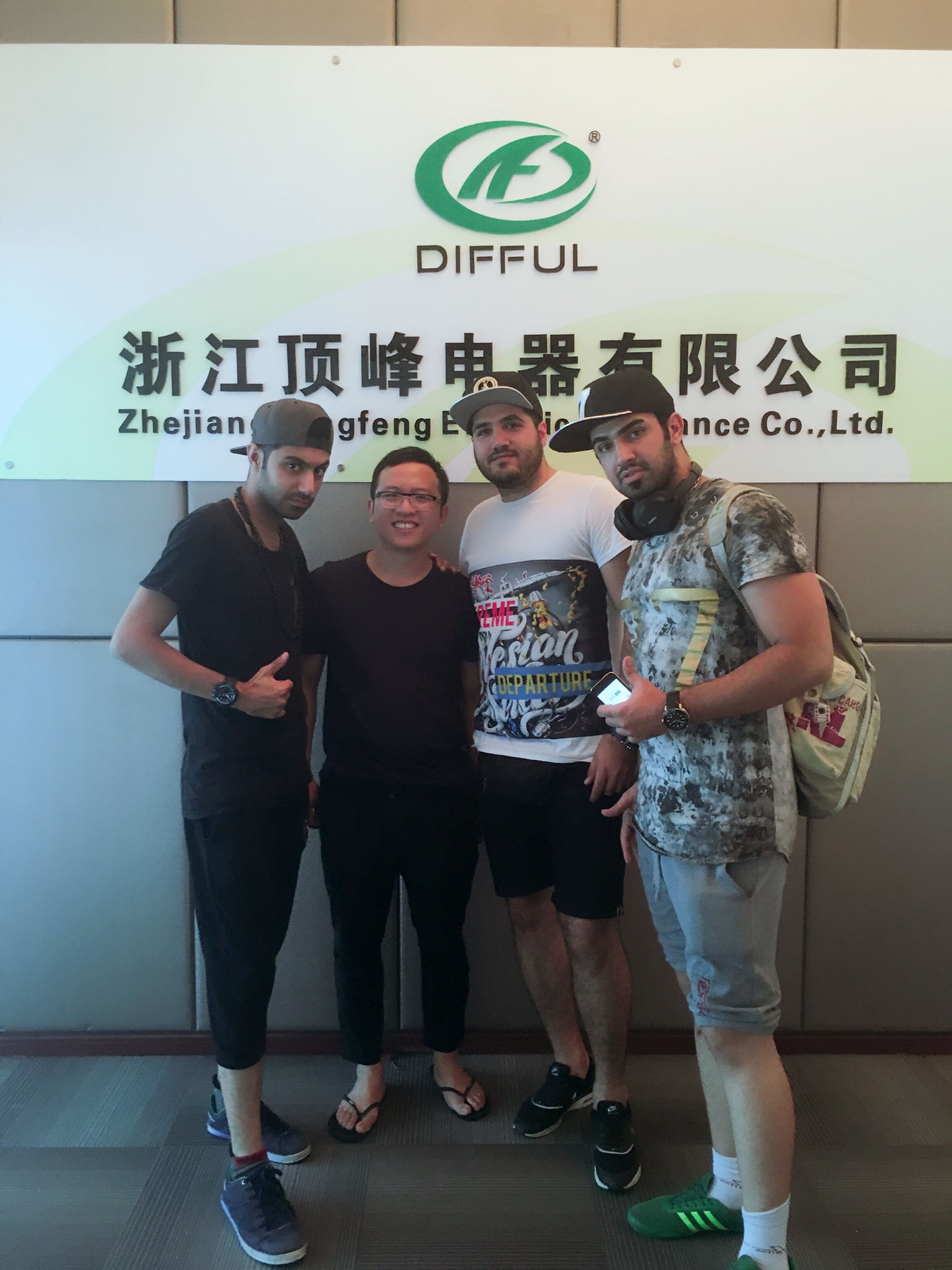 As one of the earliest capacitor manufacturers engaged in producing capacitor for over 27 years in china , we believe one day Dingfeng Capacitor will exist in every corner of the world by means of its reliable quality and good reputation. By the way,Dingfeng sincerely welcomes all the friend to visit our company and hopes to have a good communication and double-win partnership with all of you cause dingfeng capacitor is always on the way to be better! Your views are the driving forces of Dingfeng! I hereby on behalf of all the members of Dingfeng, thank all of you for the long-term supporting and concerning of our growth.
---
ac motor running capacitor: http://www.dfcapacitor.com/Ac+motor+running+capacitor/

fan capacitor: http://www.dfcapacitor.com/Fan+capacitor/
air conditioner capacitor: http://www.dfcapacitor.com/Air+condition+capacitor/
lighting capacitor: http://www.dfcapacitor.com/Lighting+capacitor/
motor starting capacitor: http://www.dfcapacitor.com/Motor+starting+capacitor/
power capacitor: http://www.dfcapacitor.com/power+capacitor